BEST PRODUCTS
AVAILABLE FOR RESEARCH
Blind Independent Testing
Unlike most other research chemical suppliers, we test all of our products for the right chemical structure and purity. Full documentation is available including NMR or IR/HLPC results, COA's and full MSDS data sheets in compliance to chemical regulatory bodies.
About Us

Chemyo LLC was founded so that we may provide our customers with the best products available for their research. We understand the importance of having a high quality product in order to receive the best results, and that is exactly why we are here. We can confidently say that our research compounds are of the highest quality and will give you the ability to properly conduct your research. We believe the products will speak for themselves, but we also make a commitment to always provide you with great customer service. Please don't hesitate to contact us at any time.
Why Choose Us?
Almost every other supplier of research compounds does not perform third party testing. For instance, they will order a compound from China and trust the test reports of the supplier. In our experience however those test reports are often inaccurate in terms of identity and/or purity. We on the other hand do perform third party testing by a reputable lab. We also batch code all our solutions and powders so you can always be sure which test report belongs to your product.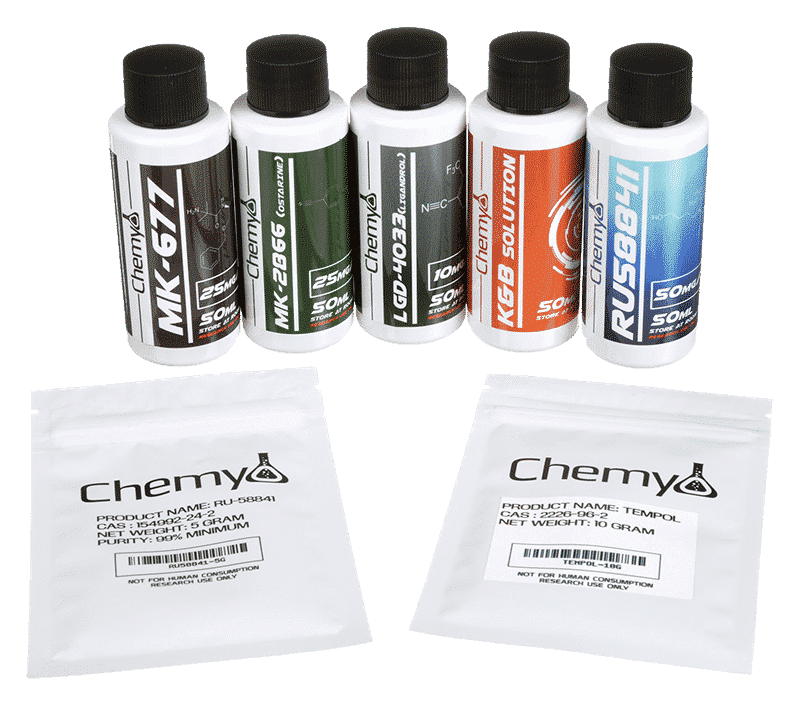 View Our Products
We provide a wide variety of research products.
Our Production Facility
All our products are batch coded and induction cap sealed.