Sale!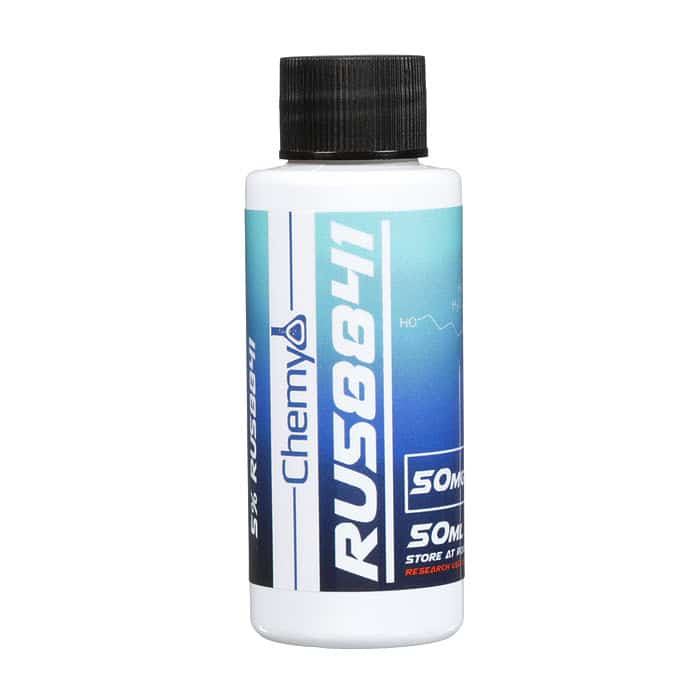 RU58841 Solution 50mg/ml – 50ml
$74.00
RU58841 Solution 50mg/ml – 50ml
Induction cap sealed
Each order includes one 1ml dropper
***FOR RESEARCH PURPOSES ONLY***
In stock
Description
RU58841 5% solution. RU58841 (also known as PSK-3841 or HMR-3841) is a non-steroidal anti-androgen with potency (IC50 = 100 nM, Ka = 1.1 nM) which was previously investigated for use as a topical treatment for acne, androgenetic alopecia, and hirsutism.
Application
Specific androgen receptor antagonist
Concentration
5% (50mg/ml)
Composition
70% ethanol, 25% propylene glycol, 5% RU58841 (>99% purity)
CAS
154992-24-2
Molar Mass
369.34 g/mol
Chemical Formula

C

17

H

18

F

3

N

3

O

3
Synonyms
PSK-3841, HMR-3841
Storage
Minimize open air exposure, store in a cool dry place
Reports

FTIR/HPLC

Terms
The products we offer are intended for laboratory research use only.
Please familiarize yourself with our Terms & Conditions prior to ordering.